Several associate partners – Universities, research centers, private business, public institutions and international organizations – cooperate with the Master EGEI Consortium.
Exchange of staff and students
Internship opportunities
Visiting professors
Joint seminars and research activities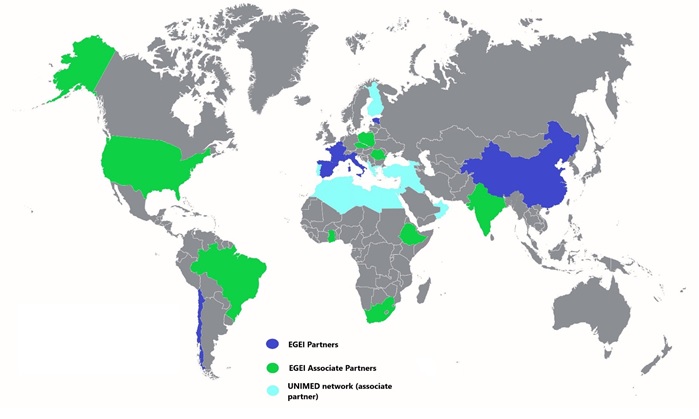 These Institutions ensure a broad geographical coverage, adding significantly to the global dimension of the programme
Our current partners
Your Organization is interested in cooperating with Master EGEI? Contact us!!