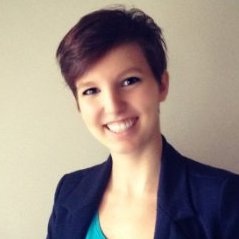 "I never expected this year to be as amazing as it actually was…"
After my education at the University of Antwerp, I yearned for another learning experience, a year that could close of my time as a student. Having previously experienced a semester abroad as an Erasmus student and having studied Economics during my bachelor and master studies, I felt that EGEI would be the perfect synthesis of four amazing years. I could never have expected this year to be as amazing as it actually was.
Education wise, EGEI offers a unique combination of interesting courses in a wide variety of subjects, where you are still at liberty to choose a certain level of specialization. It is a challenging master because you are confronted with different styles of teaching and learning, but it never fails to make you think critically about what you are learning and work hard to achieve your goals.
But EGEI is also so much more than that. It is an opportunity to travel, live in different places and experience cultures. You get to know the world through contacts with people from all kinds of places, everyone with their own language, culture, religion, food habits and stories. You form an amazing group of friends over the course of a year, a group that you will never forget and always look back on with a feeling of joy. I would not hesitate for one second to do this program again and I highly recommend it to everybody who wants to study in an international environment.