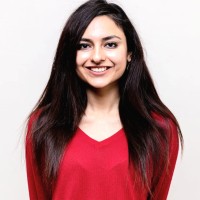 EGEI played a pivotal role in my life, for my both my career and my personal being. Joining EGEI was one of the best decisions I took based on a couple of reasons. The program is one of the most global and international study programs that one can follow. With a degree, teaching faculty and host campuses being from numerous partner universities around the world; it makes doing masters, gaining a specialized expertise on subjects around international trade and studying Economics a very unique and truly global experience.
I did my masters in 3 of the 9 partner universities, in 3 different countries with different teaching plus examination style. My classmates were a group of 25 different nationalities, and together we kept moving each semester to a new university and country. The teachers from partner universities also flew in from around the world just like the students. In my 2nd term in Belgium, for instance, we were enrolled in University of Antwerp, but the courses were taught from faculty that arrived from partner universities in the UK, Brazil and China.
In a classroom full of different cultures, expressions, background stories, world views, colors and of course speaking accents, three things were found common: English language keeping us all bonded and making some lifelong friends, exceptionally talented and some of the best students of their origin countries who were enrolled on fully funded scholarship from the European Commission, and our ambitions for Globalization and International Trade.
Addition to above advantages, I was also fully funded by the Commission for the program and graduated with making other international students as some of the best friends for life and made heart touching memories with our travels around the world for both studies and for holidays. It also provided me with the opportunity to do my thesis with United Nations University, learn many different languages and to specialize in Global Trade.
One of the best side learnings of the program is that other than becoming a masters in your academic filed, one specializes in life management skills. Global mobility and administrative knowledge required for putting one's visas and permits in place, rental contracts and putting life in order in many different countries, and social skills in many different cultures have your life's learning curve at its steepest gradient. The program has enriched and fueled my passion to work for globalization and one world by creating understanding and adaptability and blurring nationalistic borders and barriers. At the end of the program, one is definitely not the same person who started, and for the better.
If you're up for being the citizen of the world, learn the principles of International Trade and make some trade and trade-offs, EGEI is the program!
Hira Khan